Introduction
​The onboarding process has just been revamped and made simpler like never before. To get started, you will just need to provide basic information about the team and workspaces to help you get started with nTask 2.0.
Step1 (Signup)
You can sign-up from the nTask website by clicking on the Sign-up button.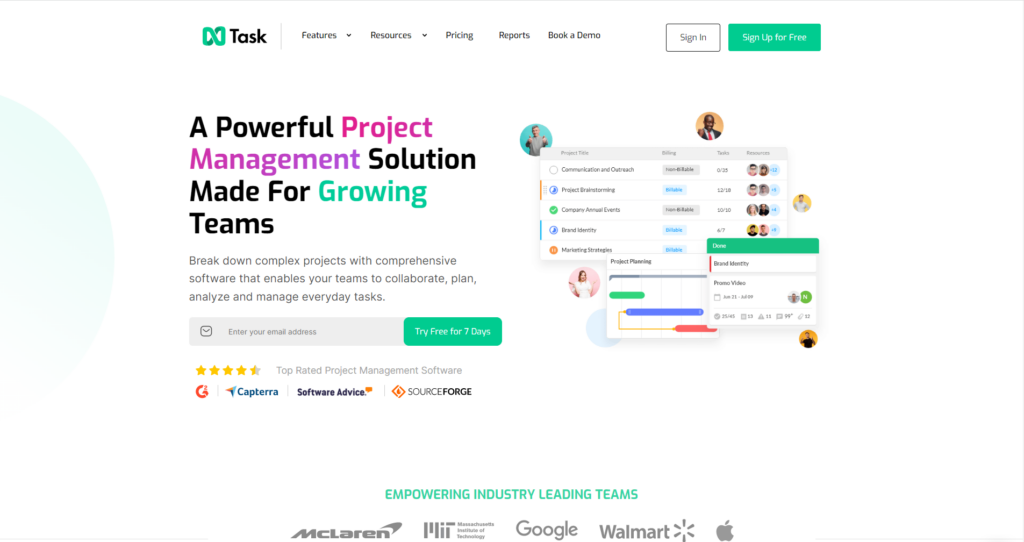 You need to provide your email address in order to signup.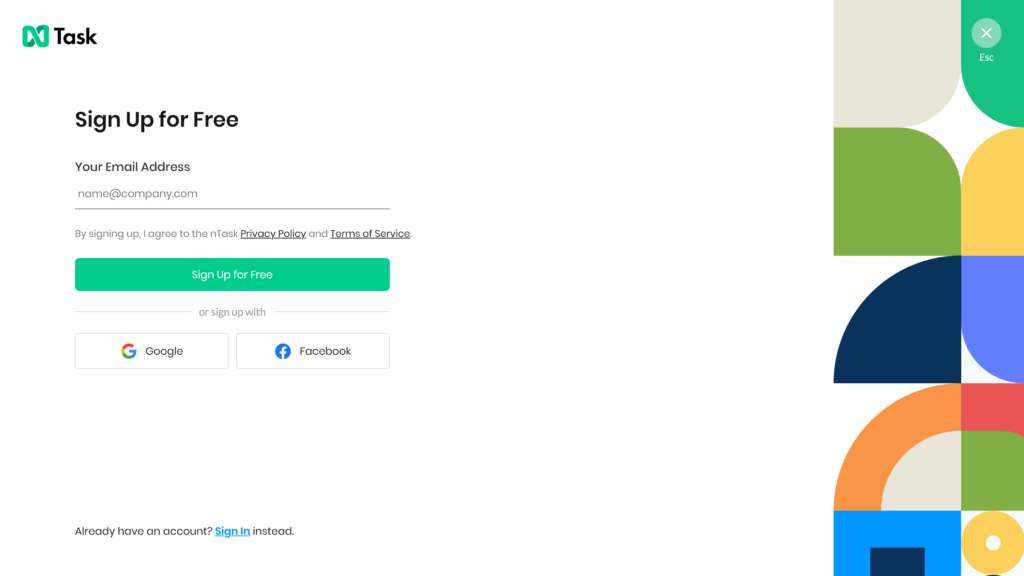 Step2 (You have got an email)
After signing up you will receive your Verification email at your email address. (This is really important to help avoid spam and insecure signups).
Click on Activate my Account button to verify your account.
Step 3 (Welcome to nTask)
You need to provide your Full Name, Email Address, Password and Team Name.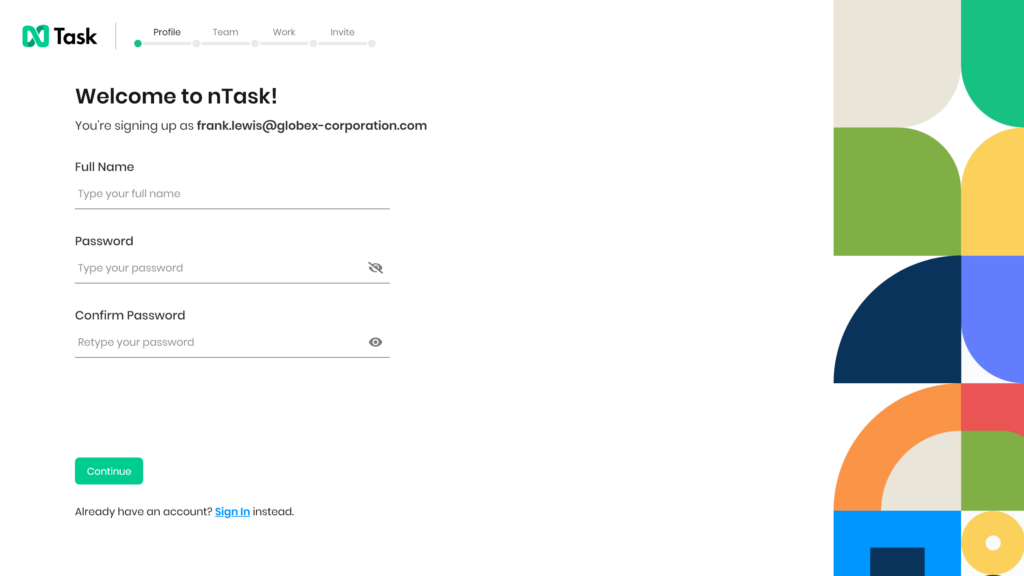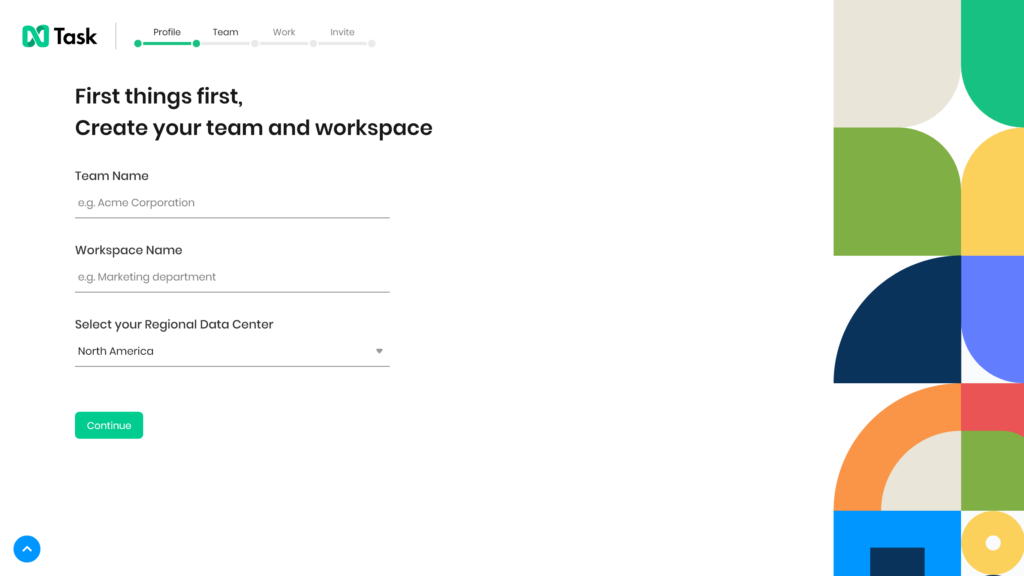 Here you can invite members to your team. We recommend you invite at least 1 or 2 team members to get started. You can add more team members later on from the nTask dashboard.
Add the email address of your teammate and press the 'Continue' button. Your team member will receive an invite to the email address provided and be prompted to join your team.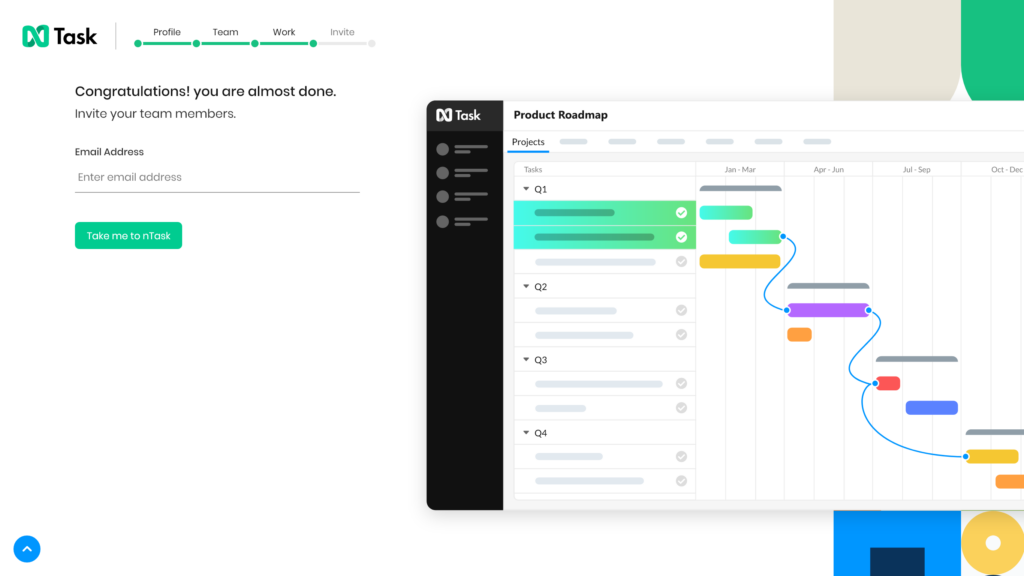 After clicking on "Take me to nTask", a welcome pop-up will appear.
Step 4 (Create your first workspace)
In this step, you will create your first workspace. Click on the "+" to create your first workspace as shown in the screenshot.
Happy nTasking from our side. 👍
If there's anything you feel needs a more extensive demonstration, you can write to us at support@ntaskmanager.com. We'd be happy to assist!